Since more than two decades media-artist, director, choreographer and composer Klaus Obermaier creates innovative works with new media in performing arts, music and installations, highly acclaimed by critics and audience.

His inter-media performances and artworks are shown at festivals and theaters throughout Europe, Asia, North and South America and Australia.
He worked with dancers of the Nederlands Dans Theater, Chris Haring, Robert Tannion (DV8), Desireé Kongerød (S.O.A.P. Dance Theatre Frankfurt) …
He composed for ensembles like Kronos Quartet, German Chamber Philharmonics, Art Ensemble of Chicago, Balanescu Quartet, among others.

Since 2006 he is visiting professor at the University IUAV of Venice/Italy, since 2013 also at Babes-Bolyai University in Cluj-Napoca/Romania teaching interactive arts and performances.
In 2005 and 2008 he taught as an adjunct professor for composition at the Webster University Vienna. In 2010 and 2011 he held courses for choreography and new media at the Accademia Nazionale di Danza di Roma. From 2006 to 2014 he was jury member of the international choreography competition 'no ballet' in Ludwigshafen/Rhein, Germany. He gives lectures at international universities and institutions.
He lives in Vienna, Barcelona and Venice.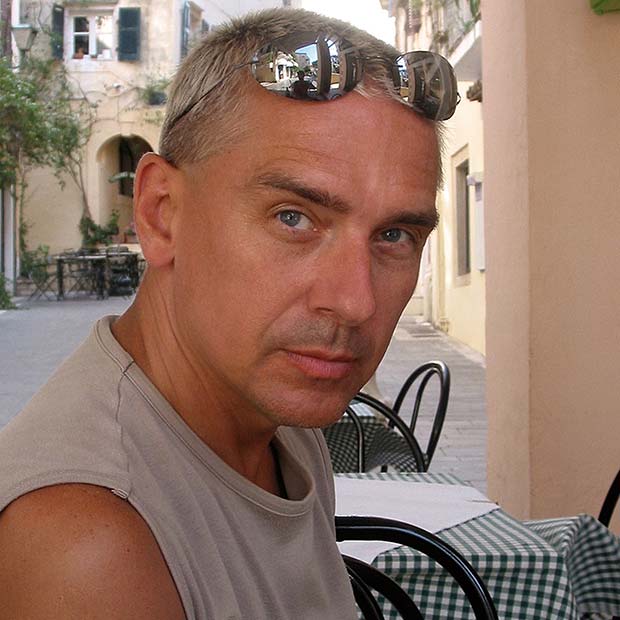 click on image to download hires version, 17,4x17,4cm, 300dpi